Materials & Surface Engineering Research Institute
Leading the World as an Industry-Government-Academia Collaboration
The Materials and Surface Engineering Research Institute conducts research and development in the field of advanced surface modification technology, creating new materials based on the "plating method," which forms a metal thin-film on the surfaces of materials. The institute works with about 60 technology licensing companies overseas and in Japan.
In recent years, in addition to plating technologies, the institute has been developing other surface treatment technologies, such as ultra-water-repellent coatings.
Kanto Gakuin University was the first in the world to develop a practical method of plating on plastics, and we made the technology available to the public without patenting. Making such technology widely useful to society is in keeping with Kanto Gakuin's motto "Be human and serve the world"
Our plating-on-plastic technology has been adopted by automobile manufacturers and has become a core technology in the field of advanced electronic devices around the world.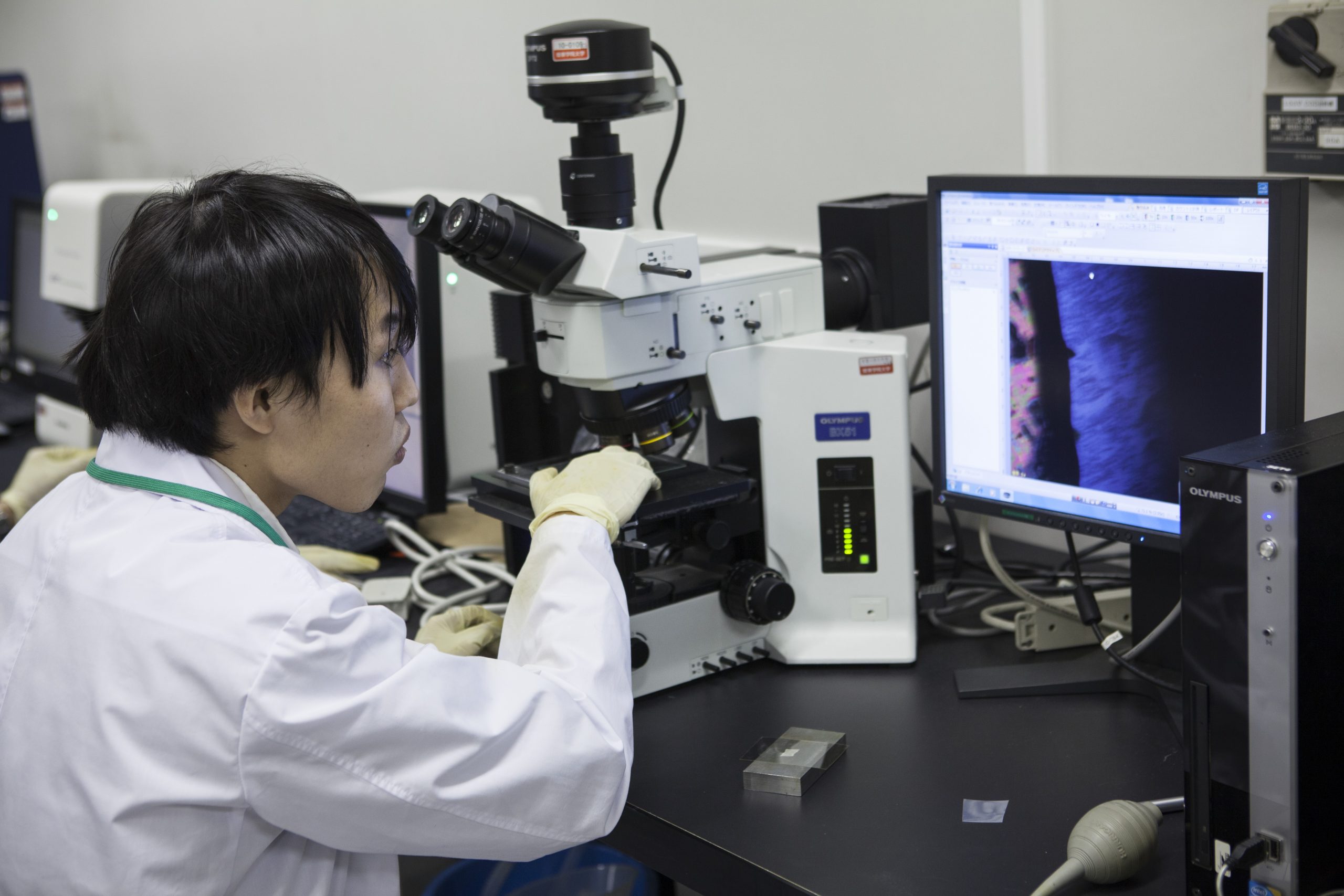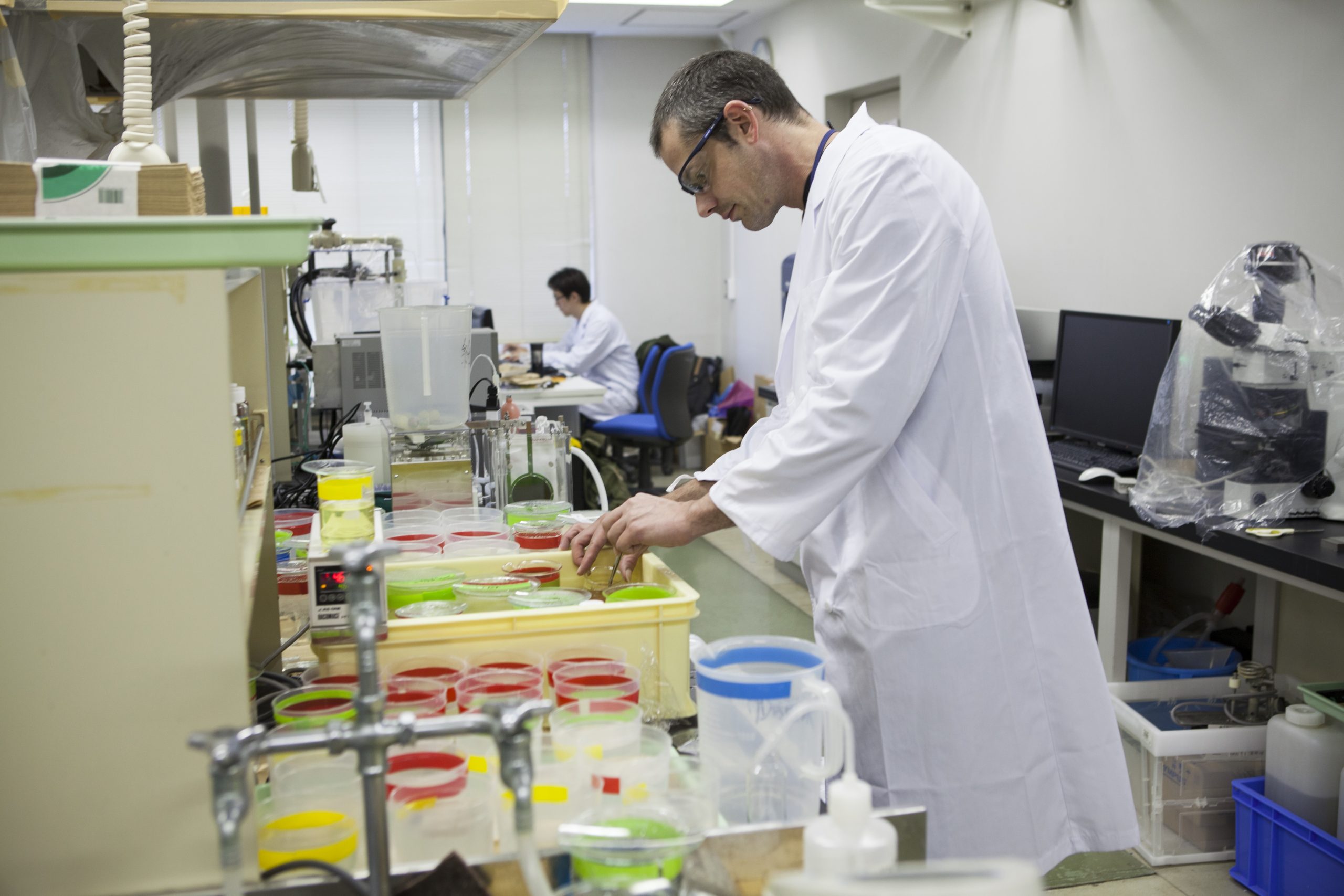 Main Fields of Research
Direct patterning technology using non-toxic gold plating
High-speed copper/nickel plating technology
Pretreatment by UV irradiation and fine-bubble low ozonized water treatment for plastics
Solution plasma process (ultra-water repellent coatings)
Measures against snow and freezing on LED traffic lights in cold regions
Direct patterning / fully-additive plating on resin surfaces using the pre-treatment method by UV irradiation
Direct patterning by selective plating on glass/ceramics and transfer to resin
Development of FLA (Flash Lamp Annealing) method on flexible films for high-speed communication
Development of superconductive magnetic energy storage device systems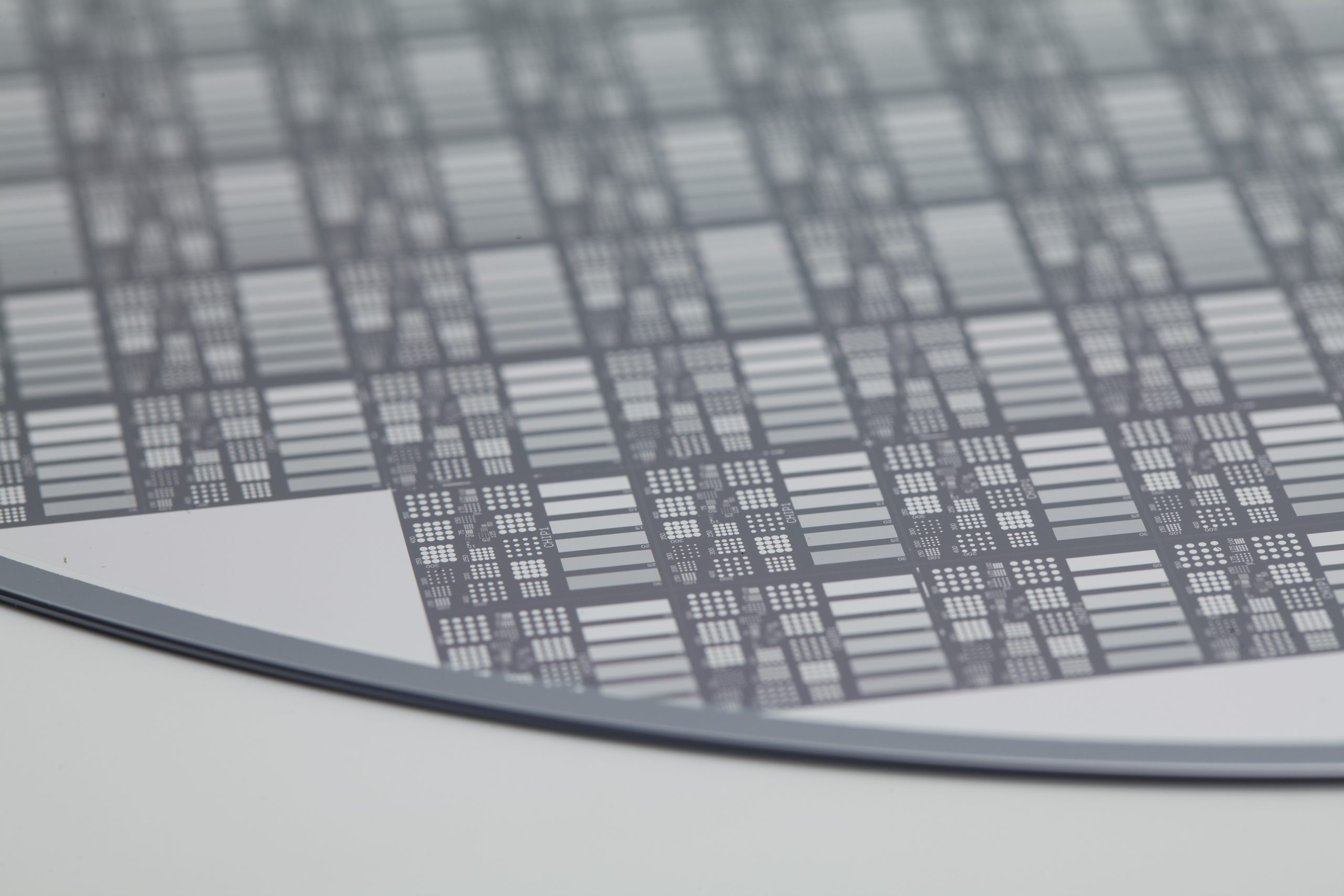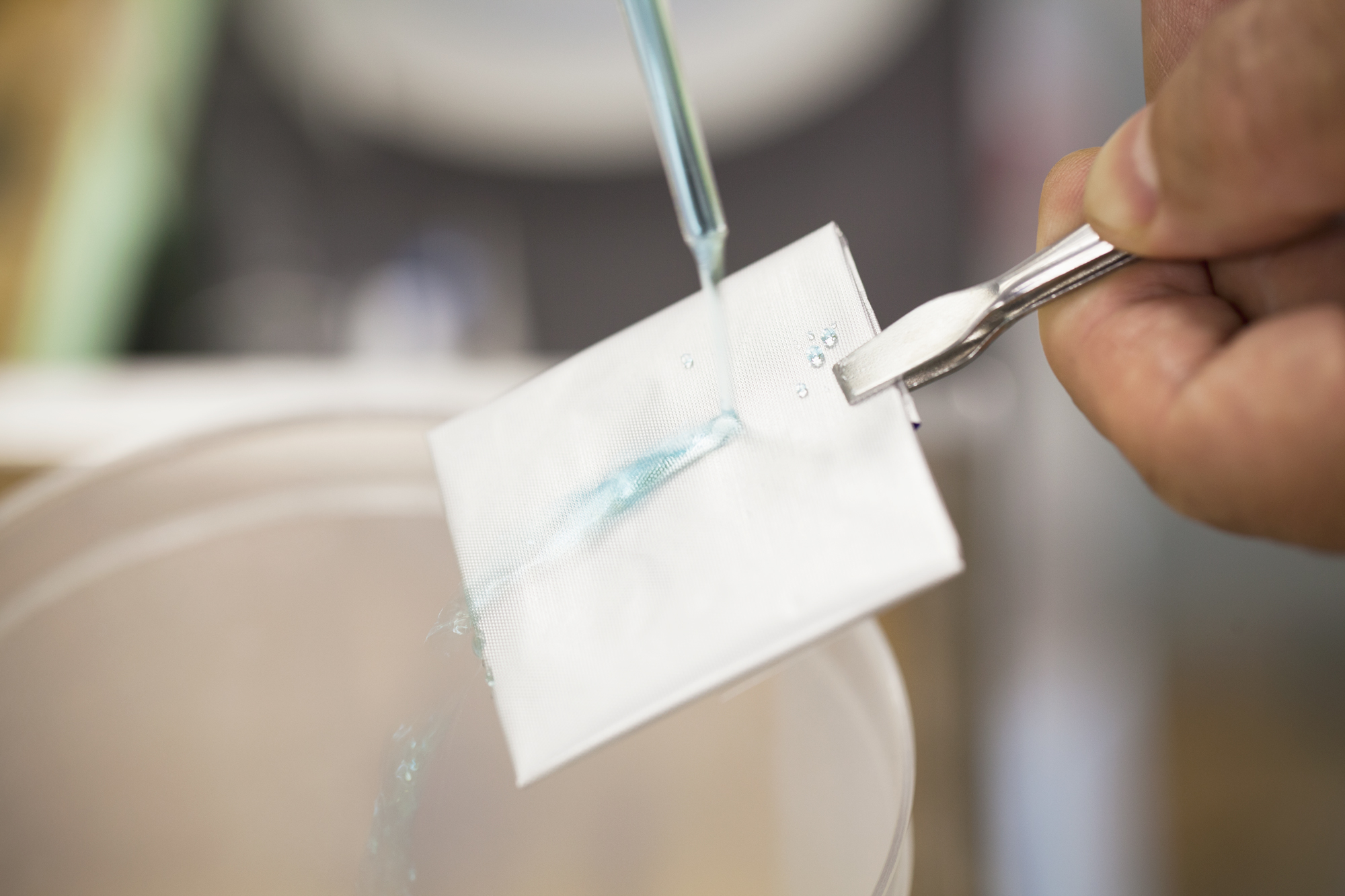 K-biz
An Educational Platform to Address Problems and Find Solutions for Societal Issues
K-biz is an educational platform devised in cooperation with 11 industry-leading companies to support practical education at Kanto Gakuin University. In collaboration with the companies, business planning classes and specialized seminars provide a living business education, combining business theory and practice.
Using the K-biz program as a model, the V-BIZ program was launched at Foreign Trade University (FTU) in Hanoi, Vietnam. Issues arising from the experiences of Japanese companies in Vietnam provide themes for practical educational opportunities, allowing students to learn useful processes, from making business plans to proposing their implementation.
Disaster Management Institute
Saving Lives and Giving Hope for the Future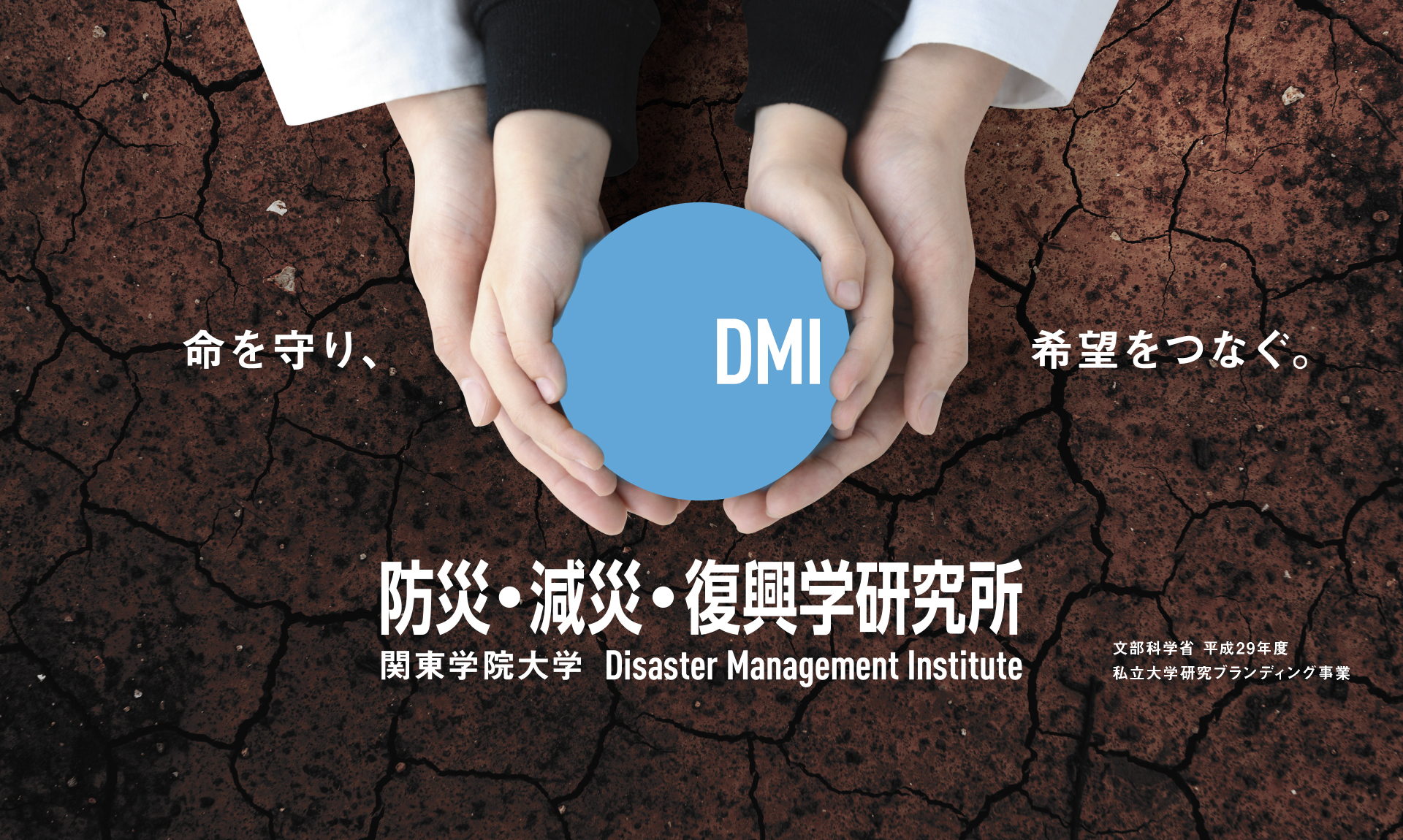 The Disaster Management Institute was set up in 2017 to devise holistic approaches that incorporate elements of the humanities into natural science and engineering perspectives to provide the most effective disaster management possible.
The institute has created a new discipline by fusing the expertise of Kanto Gakuin University's 11 faculties in fields such as economics, law, sociology, nursing, and nutrition with the technical aspects of safety to expand the ideas of disaster prevention, mitigation, and reconstruction.
Guided by this new concept, the institute's research expands "safety" beyond the physical to encompass protection of both the lives and the hopes of the people, assured by the economic and cultural support necessary to a prosperous future for the community and the region.
Collaboration with Foreign University
THUYLOI University (Vietnam)
Catholic Kwandong University (South Korea)